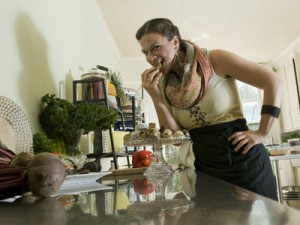 Barbara Maccaroni, a raw food chef, nutritionist and Certified Yoga Instructor, a mother and owns and operates B Love, a vegan raw fusion eatery nestled in the heart of Downtown Dundas. Her background in nutrition enables her to contribute valuable information to menu planning, to answer specific questions and to address individual concerns.
The main component in each of Barbara's food creations is Love, and this, combined with the best ingredients, makes for an enjoyable and healthy food experience. Clearly, this taste for health, nutrition and vitality ripples out in all her offerings. Barbara chooses to be sustainable with every choice that she makes. Barbara has a passion for helping others through coaching, teaching and sharing her knowledge. This also empowers her students by giving them the tools to become more self-sufficient.
Barbara has facilitated many workshops related to a variety of health-related topics, including several at Goodness Me!, a local health food store. Barbara has hosted many workshops which allow participants to bring raw food preparation skills into their own homes. Watch for classes to begin again, sharing through teaching is a passion of Barbara's.
Barbara enjoys gardening, culture, yoga, music, dance, the outdoors, and contributing her services to causes that make a difference within her community.
"We prepare fresh, nutritious, convenient, small meals and snacks, and we are enthusiastic to provide people with a delightful taste experience whilst sharing food in its natural state – a state that has the ability to restore harmony to the body."
Save
Save
Save